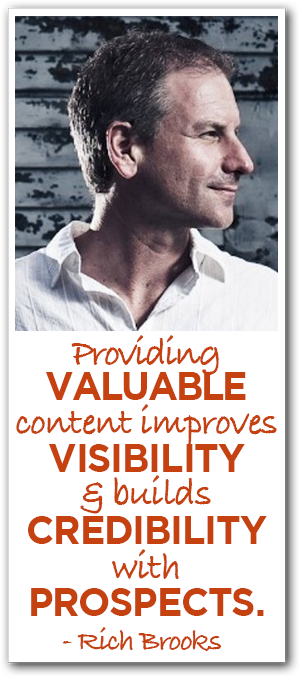 LinkedIn is so much more than just a place to post your resume.  It's an incredible platform that you can use to meet, grow and maintain your valuable business prospects and clients.  All you need to do is learn how to utilize the many tools that LinkedIn offers to create and maintain visibility and credibility for your business.
Anyone can upload a photo and post their job description, but how do you make yourself stand out from the rest of the pack?  The key is to provide an engaging profile and build from there.  In this case, less is not more, and the more you share the more likely you are to be able to make connections with other people.  Today you will learn the art of the "LinkedIn search" as well as the benefits to LinkedIn's "In Mail" function.  
Rich Brooks is the President of flyte new media, creator of The Marketing Agents Podcast, founder of Agents Of Change Digital Marketing Conference and smarty pants for all things marketing-related.  Rich explains some basic, yet key tips, for unlocking the mysteries of LinkedIn and how anyone can use it to gain visibility and reach prospects that may have seemed elusive in the past.
Podcast: Play in new window | Download
Subscribe: RSS