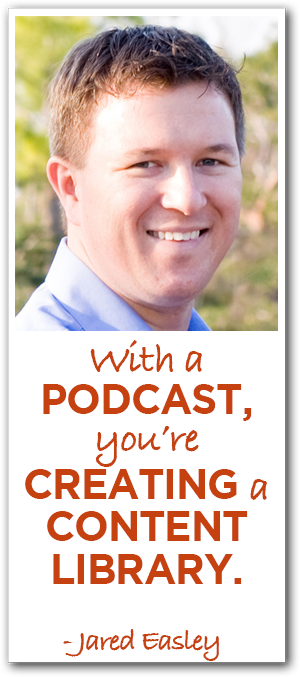 Whether you're currently a podcaster or just thinking of starting one, you're probably aware of how much competition there is out there right now. What you need to do is find something that sets you apart from the rest of the pack. Something that will gain you visibility, attract an audience and turn them into customers.
Learning how to attract the widest audience can take some fine tuning. One way is to include those listeners that are perhaps new to the podcast world by removing some of the normal barriers to allow these first-timers to find you and listen with ease. Offering a format that is slightly different than the norm can also attract listeners as well as help you to engage them in a way that allows for future dialogue to continue.
Jared Easley has become the "podcasting guru". In the past couple of years he has started a podcast – which was featured on Entrepreneur.com and Huffington Post – written a book and co founded the first international podcasting conference, Podcast Movement.
Podcast: Play in new window | Download
Subscribe: RSS