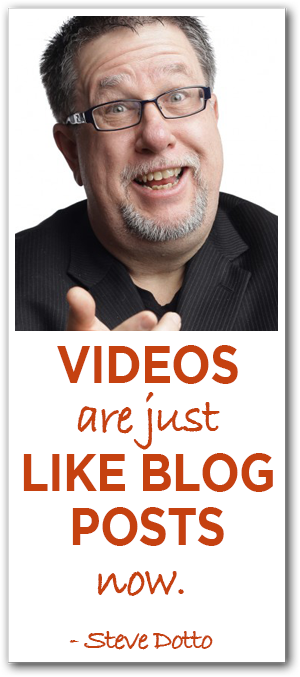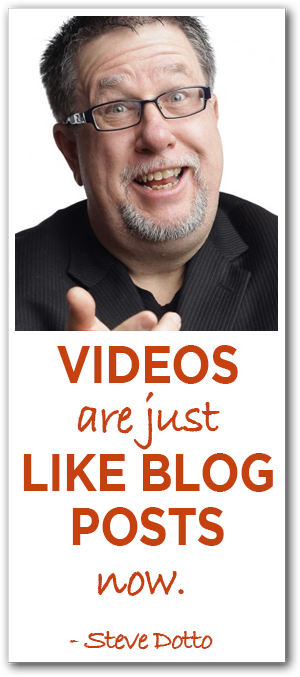 Perhaps you know and appreciate the value of a good blog these days, but just aren't a great wordsmith. Maybe you have a great personality but just aren't having any luck getting that to show through on paper. Why not consider making videos instead?
But there's a lot more involved than just creating a great video. You need to figure out how to create momentum for your video within the first 24-48 hours to give yourself a real advantage over your competitors. Finding creative and successful ways to shine a light on your content and get it out there is the key to video success. Think titles, descriptions, tags, and cross promotion, among other things.
Steve Dotto has parlayed his 15+ years of nationally syndicated TV show experience into a wildly popular YouTube channel where he continues to educate and entertain, while also focusing on helping others grow and monetize their own YouTube channels.
Podcast: Play in new window | Download
Subscribe: RSS