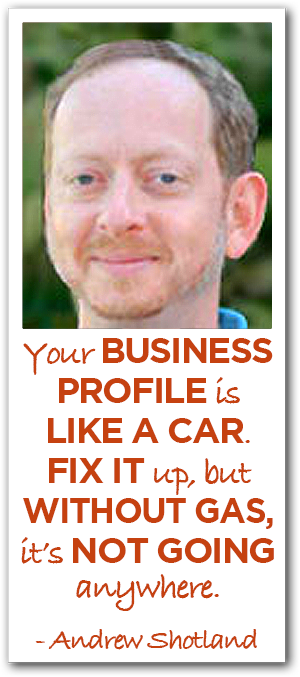 It's true that a sharp looking website could very well help attract customers to your business.  But looks alone aren't quite enough to do the the trick. When designing – or redesigning – your website, remember to pay attention to both the creative and the technical aspects.
What keywords are you using?  How can your business get more visibility out of local searches?  Is your NAP data consistent with your Google My Business page?  Are you using your business reviews to your advantage?  Is Apple maps part of your marketing plan?
If any of these questions have you stumped, let SEO wizard and consultant Andy Shotland help you to better understand and implement fairly simple changes that are guaranteed to help increase your business's visibility and rank on local searches.  
Podcast: Play in new window | Download
Subscribe: RSS