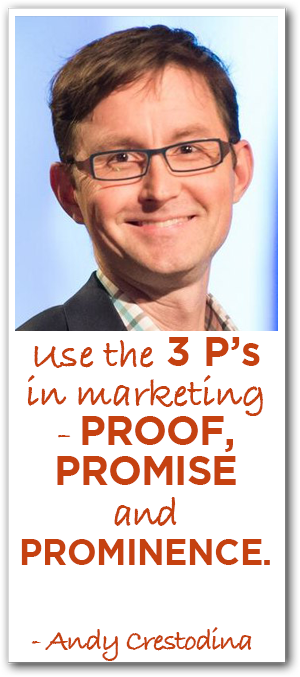 Content marketing can be a slippery slope to navigate. You want to draw your potential customers into your webpage, but knowing how to keep them there is the key.
A good website isn't just pretty colors, fancy graphics and related links.  Improve your conversion rate using neuromarketing techniques such as "social proof". Convince your potential customers that doing business with you is the smart choice.  By using methods such as "priming" or "anchoring", you can leverage your customer's predisposed opinions and convert them into fans.
Andy Crestodina is cofounder and strategic director or Orbit Media and author of Content Chemistry: An Illustrated Handbook For Content. Andy's tactics for successful content marketing have helped over a thousand businesses and made him a sought after speaker at a number of national conferences.
Podcast: Play in new window | Download
Subscribe: iTunes | Android | RSS
Podcast: Play in new window | Download