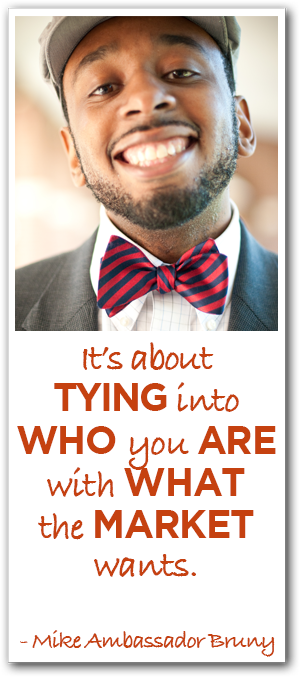 Finding your business's personal brand doesn't mean you have to leave your true self at home.  You should be proactive when finding your brand, after all, your brand is your business's reputation.  It's how other people see you, as well as how you want them to see you.
Making sure your brand aligns with your company's vision is vital to ensuring that your message, and the way that you're putting it out, resonates with the people that you want to connect with.  One way to help that alignment take shape is to take a personality test, such as those offered by StrengthsFinder and Fascinate, to help you uncover your talents.  
Mike Ambassador Bruny is a life coach and public speaker who created the program, The New Art of Conference Networking: Hashtags To Handshakes, which teaches conference participants and organizers how to transfer online contacts to offline powerful relationships.
Podcast: Play in new window | Download